What is the Alle-Pia Salumi Club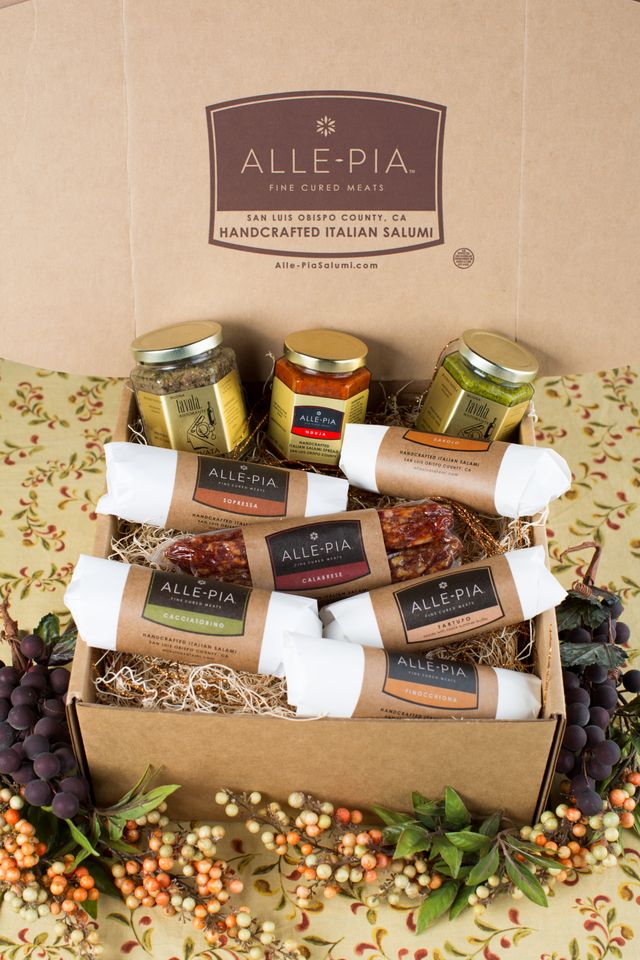 Our Salami Club makes it easy for members to try every one of our delicious salami delivered conveniently right to your door. Included with your quarterly shipment are exclusive recipes from Chef Varia. Enjoy three of our products, a recipe and a bonus gift every three months PLUS shipping is included in our club!
We send out quarterly shipments every March, June, September, and December.
Each batch of salami requires daily supervision and timing to ensure the perfect taste and consistency. Check our ingredients! Our fresh, natural pork comes from a producer that guarantees vegetarian fed, crate free animals. No hormones or antibiotics are used. We only use the finest spices from a local supplier and imported Italian paprika. Local wines from Paso Robles and imported from Italy add distinctive flavors. No artificial nitrates or nitrites are used, only naturally occurring preservatives found in swiss chard.