Join the Alle-Pia Salumi Club
Our Salami Club makes it easy for members to try every one of our delicious salami delivered conveniently right to your door. Included with your quarterly shipment are exclusive recipes from Chef Varia. Enjoy three of our products, a recipe and a bonus gift every three months PLUS shipping is included in our club!
We send out quarterly shipments every March, June, September, and December.
June 2021 Shipment - $60
Price includes shipping and appropriate taxes
Shipments are delivered the first week of June.
Finocchiona, Sopressa, Cacciatorino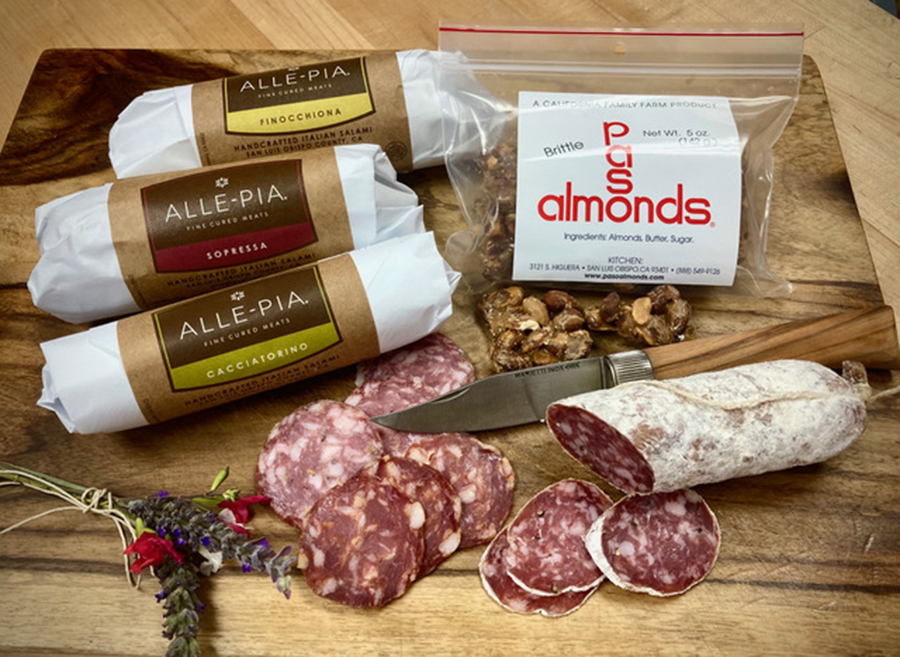 Finocchiona This bold salami gets flavor from traditional Chianti wine from Italy, crushed fennel seeds and black pepper. Finocchiona is undoubtedly one of the most loved among Tuscan pork products. 7 ounces
Sopressa Salami with just a little kick! Locally produced Paso Robles Zinfandel wine and cayenne pepper add zesty flavor without being too hot or spicy. Bold enough to stand up with other strong flavors, but is not overpowering. 7 ounces
Cacciatorino This salami's fresh flavor comes from juniper berries and Chianti wine from Italy. It has a lighter taste than the other varieties. 5 ounces
Free Gift - Paso Almond Brittle (5oz)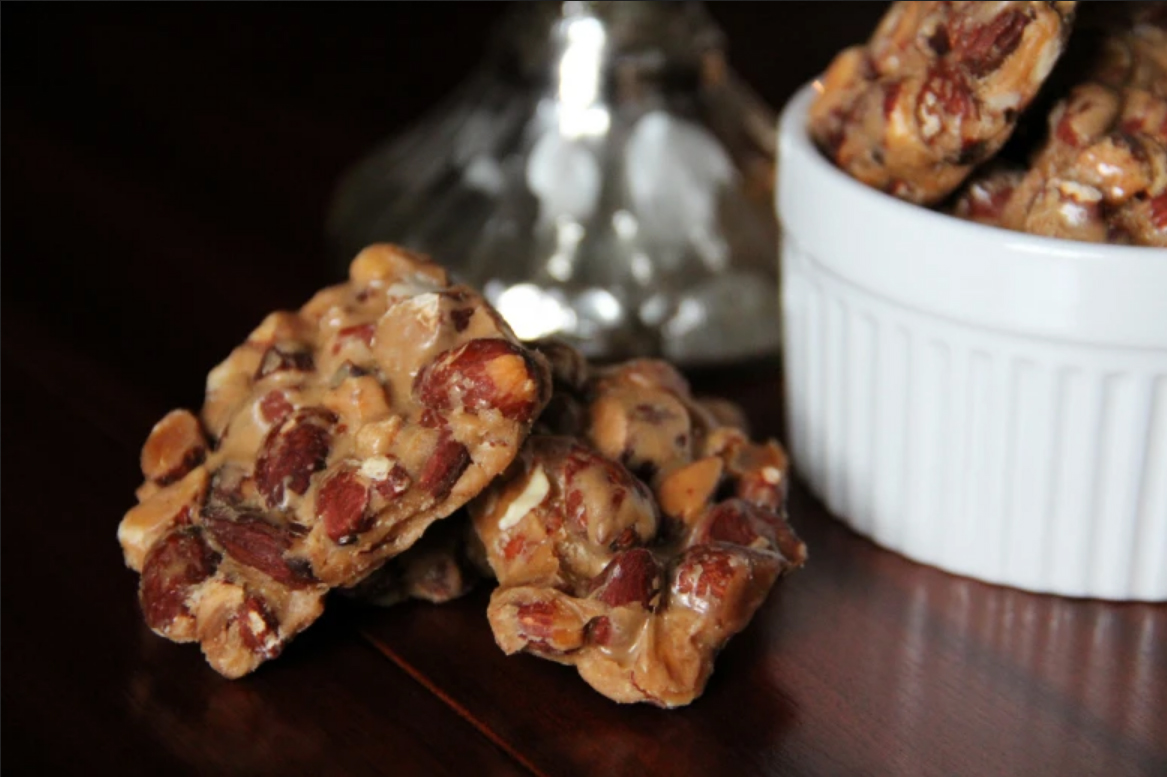 Just about every person who has ever tried it has declared it to be the best brittle they have ever tasted. Perfectly crunchy, addictive almond brittle that's chock full of roasted almonds -- there are more almonds than brittle.
Also included is our recipe for Insalata Alle Pia