Join the Alle-Pia Salumi Club
Our Salami Club makes it easy for members to try every one of our delicious salami delivered conveniently right to your door. Included with your quarterly shipment are exclusive recipes from Chef Varia. Enjoy three of our products, a recipe and a bonus gift every three months PLUS shipping is included in our club!
We send out quarterly shipments every March, June, September, and December.
September 2021 Shipment - $60
Price includes shipping and appropriate taxes
Shipments are delivered the first week of September.
Nostrano, Salamini, Pancetta Tesa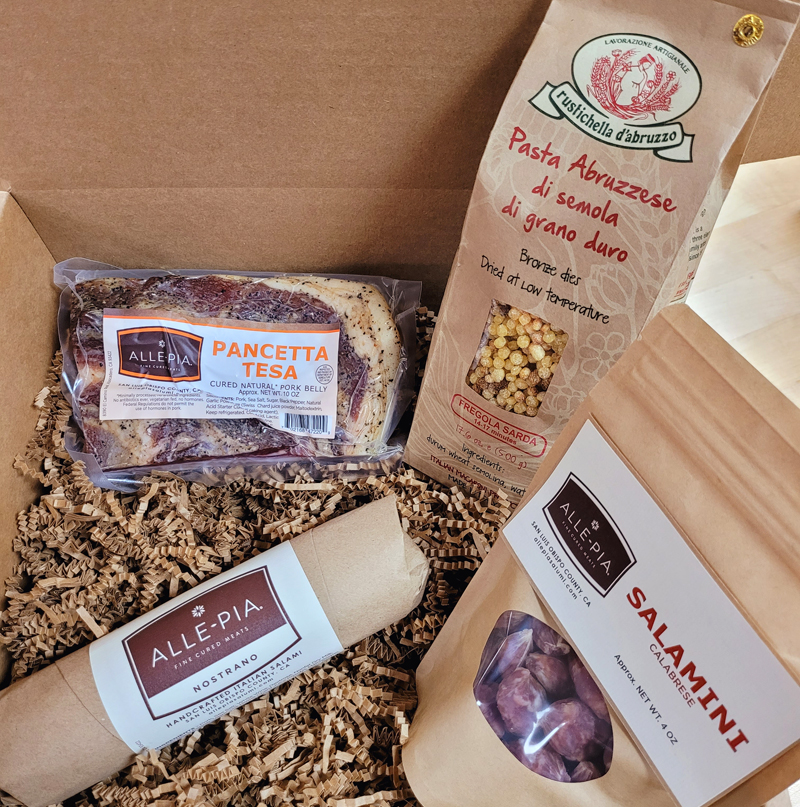 Nostrano The name Nostrano means "Our Own" in Italian, and is made with our own recipe in the Piemontese style of "felino" salami, made in the northern Italian town of Felino. 10 ounces
Salamini Our Calabrese Salami in bite size pieces! The same great taste and quality salami in a zip close package. Use as a quick snack or appetizer. 4 ounces
Pancetta Tesa Natural traditionally cured pork belly. Similar in uses to bacon, but a lighter, fresher flavor without all the salt. Use in making authentic pasta dishes, add thin slices to salads, dice and add to pasta, or crisp in a pan for crunch and flavor. 10 ounces
Free Gift - Rustichella d'Abruzzo Fregola Sarda (1.1lb)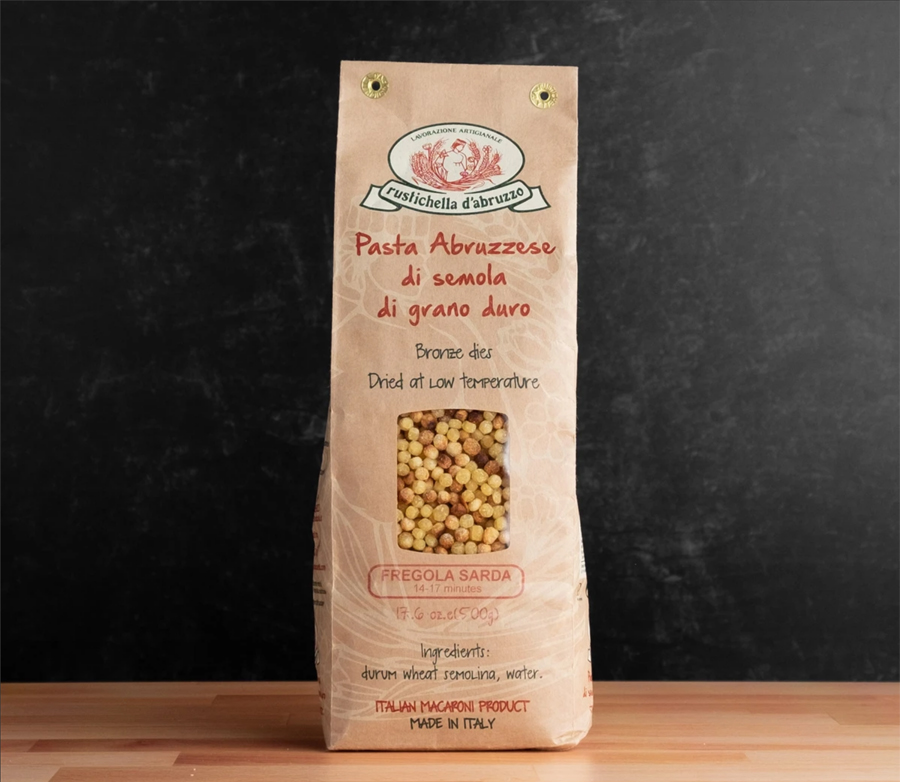 A Sardinian style of pasta with North African roots commonly used in soups, stews, and cold pasta salads. Traditionally, the spherical balls are hand-rolled then toasted in a wood-burning oven to impart a wonderfully nutty flavor and beautiful golden color. Use fregola anytime you want to add small pasta to soup or try it in a variety of pasta salads. Product of Italy.